NAIL TECHNICIANS : ( We like most of the world ) . please be kind to those . who are here make you beautiful to serve you .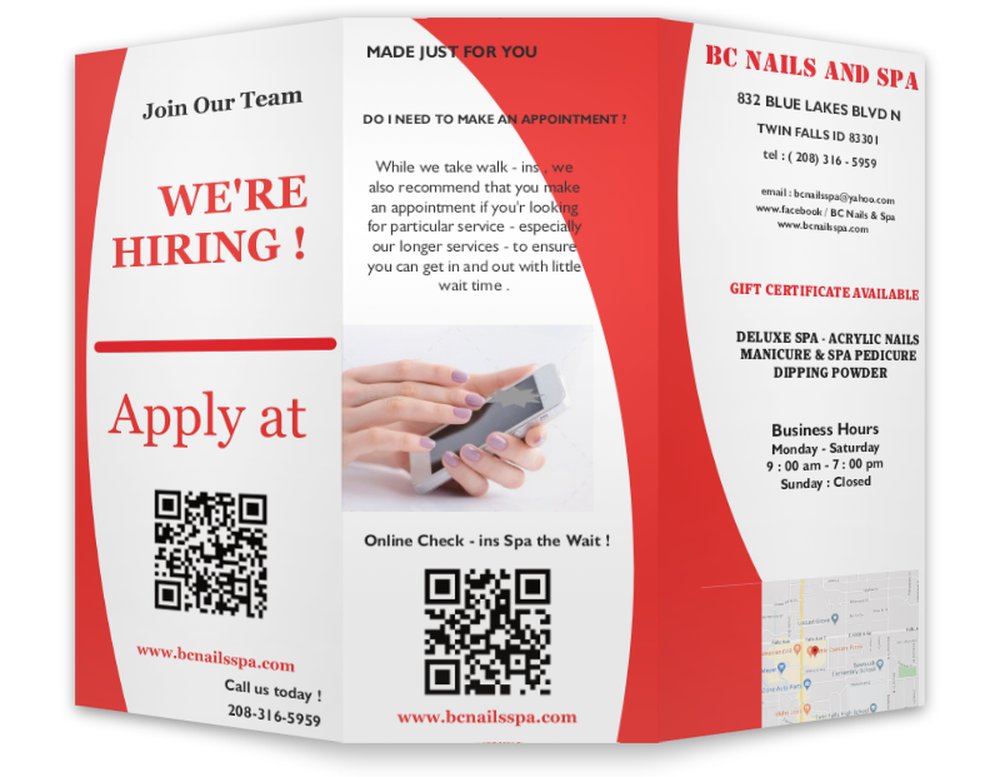 . 🤗BC NAILS AND SPA LLC is now hiring both full – time and part- time
Experienced manicurists , Acrylic Nail we are an upscale , full-service nail salon with a friendly , clean working environment .
We offer commission base position 50 % and pay plus tips ,
Ability to work a flexible schedule .
– Good working environment.
❤️ PLEASE CONTACT MANAGER THANK YOU.
APPLY NOW !!!!!!!!!!!!>>>>>>>>!!!!!!!!!!>>>>>>>!!!!!!!!!!!!!
Facebook / BC Nails & Spa  
Email: [email protected] 
REQUIREMENTS .
Will provide additional training .
MUST HAVE CURRENT IDAHO STATE NAIL TECHNICIAN LICENSE .
EXCEPTIONAL CUSTOMER SERVICE AND INTERPERSONAL COMMUNICATION SKILLS
MUST BE ABLE TO DO MANICURE / SPA PEDICURES .